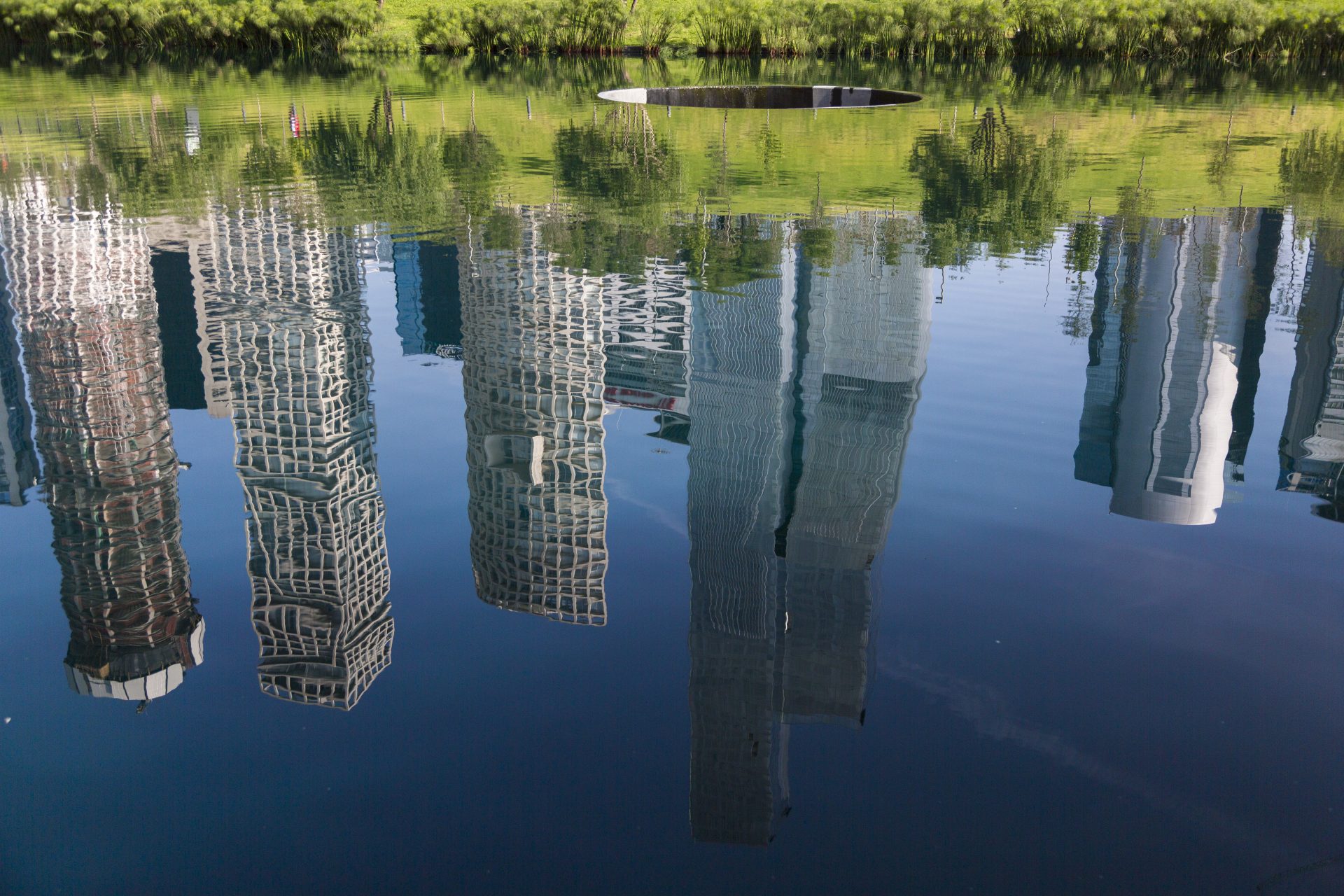 Leave it to the minds in Mexico City to think up a space that would be the ideal location for recreation, innovation, inspiration, environmental care, and shooting your next project, of course.
Yes, we're talking about the stunning Parque La Mexicana. One of Mexico City's more recent park developments, it's a favorite amongst our clients and team for any and all types of exciting film shoots—just look at the photos below and you'll understand.
Located in the Santa Fe area of the city, it was designed by famed architects Mario Schjetnan and Víctor Márquez who both brought their finessed expertise to the green wonderland. The public space offers up a plethora of happenings: two lakes, a bike circuit, a skatepark, gourmet food pathway and a lookout point, and so much more—all of which can be utilized to bring a project to life in an incredibly unique way. Much of the impetus for building the park was to create a space that offered up a place for the public that also respected the local flora and fauna—there are 2,000 trees alone planted throughout the park.
Whether you're going for a run, searching for a new location, or need a break from the day-to-day, check out Parque La Mexicana. After all, who knows when creative inspiration may hit!
Photos courtesy of Ernesto Ryan