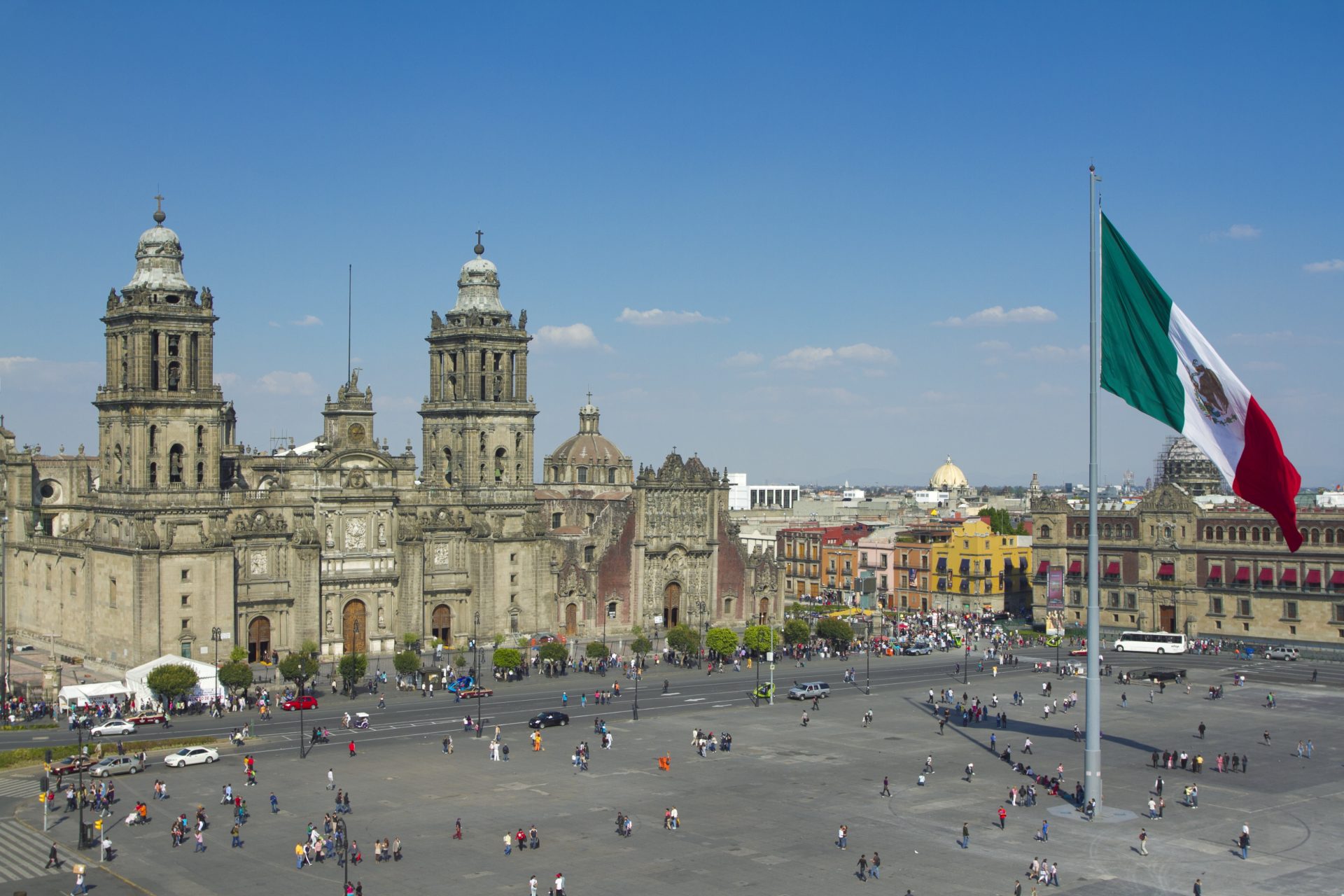 There's no better way to get a sense of the city than by going straight to the heart of it all. For Mexico City, that's the historic center, El Zócalo—a spot that also happens to be at the top of our list for Mexican Independence Day festivities.
One glance at the photo above and it's clear: El Zócalo is a location that blends history with modern personality, breathing life into the city day by day.
Before we dive into our favorite components of El Zócalo, let us ask a question: any of you scratching your head trying to sort through a feeling of deja vu? Allow us to help you: El Zócalo played host to the opening sequence in the James Bond movie, Spectre. Daniel Craig—or in this case, James Bond—sped about the spot in an action-packed whirlwind. And James Bond isn't the first to film at El Zócalo; it's a favorite to many due to its vast array of landscapes, astounding architecture, and lively spirit. We've also filmed numerous projects there: Bimbo's "Global Energy Race," "4 a.m." with Delta, and "The Night" for Bacardí.
Needless to say, El Zócalo is a prime spot for unforgettable shoots, but there's so much more to it than a film location. In fact, El Zócalo is one of the most venerable locations in Mexico City, boasting historical importance, wondrous restaurants, and so much more.
For those outside of CDMX, it's important to know that Mexican Independence Day is nearly upon us! The weekend excitement for Mexican Independence Day is buzzing about the city, and El Zócalo plays a vital role in all of this. It is the most iconic spot in Mexico City to celebrate El Grito de Independencia, Cry of Dolores, which plays homage to the city Dolores Hidalgo, where Miguel Hidalgo shared rousing words to rally the Mexican people to rise up and fight for their independence. Today, it's a key component of the fiesta-filled weekend.
On the 15th of September, the President of Mexico stands out on the balcony of the National Palace of Mexico City to ring the same bell that Hidalgo rang in 1810, going on to recite a shout of patriotism based upon the Grito de Dolores. Then the party begins!
If you're not around for El Grito de Independencia, it's still a must-see. From endless restaurants that boast delicious cuisine to the Diego Rivera murals that illuminate the core of Mexican culture, El Zócalo is one of the truest ways to get to know our city.