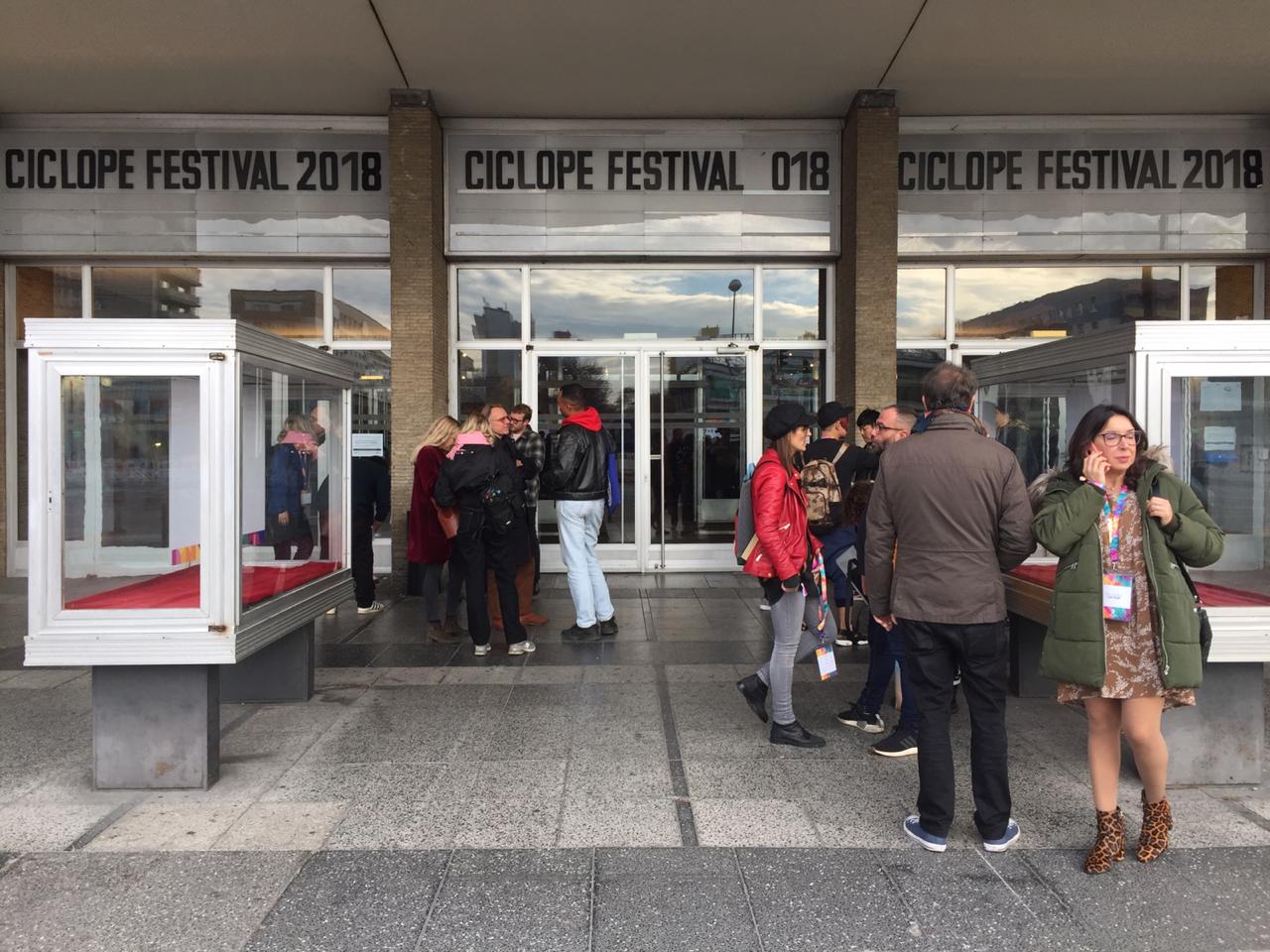 We're going to be honest: one of the best parts of working in the creative industry is collaborating with inspiring individuals from all around the world. The Ciclope International Festival of Craft is an event that does just that, and we had an absolute blast attending the festival last week.
From on-location shoots to final cuts of spots, part of the magic of working in film is realizing that the creative projects we craft play a larger role in the industry as a whole. Ciclope International Festival of Craft celebrates the industry and the creatives who bring thrilling and inspiring work into the world.
This year's Ciclope was in Berlin, a city that is a true mecca for thought-provoking creations, and from the moment we touched down in the city there was non-stop energy and excitement.
Many of our friends and collaborators were named to the lineup of finalists. Are you ready for this list? Prettybird, Anonymous, Ian Pons Jewell, Christian Weber, RESET Content, Radical Media, Daniel Wolfe, Park Pictures, Somesuch, Epoch, Weiden+Kennedy, Smuggler, BBDO, Martin de Thurah and MJZ all have works set to be honored. "Unstoppable Together" —the spot we worked on with Wieden+Kennedy Portland, Prettybird, and director Tom Noakes was in the mix of finalists, too!
The Lift also hosted a panel around re-defining the production services category that was moderated by Jason Stone from David Reviews and featured Henry Hobson and Prettybird's Ali Brown and Ivo from 24/7.
As for the winners, buckle up: MJZ won production company of the year, Martin de Thurah took home director of the year, and endless recognition went out to Park Pictures for "Above the Noise" for Beats and "Dream Crazy" for Nike, Anonymous Content's "After the Storm," Biscuit Filmworks' "Parking Lot" for Audi, Furlined's Apple spot called "Unlock," and so much more.
From captivating conversations and parties to special guests like David LaChapelle, Ciclope was a creative celebration to remember. Until next year!