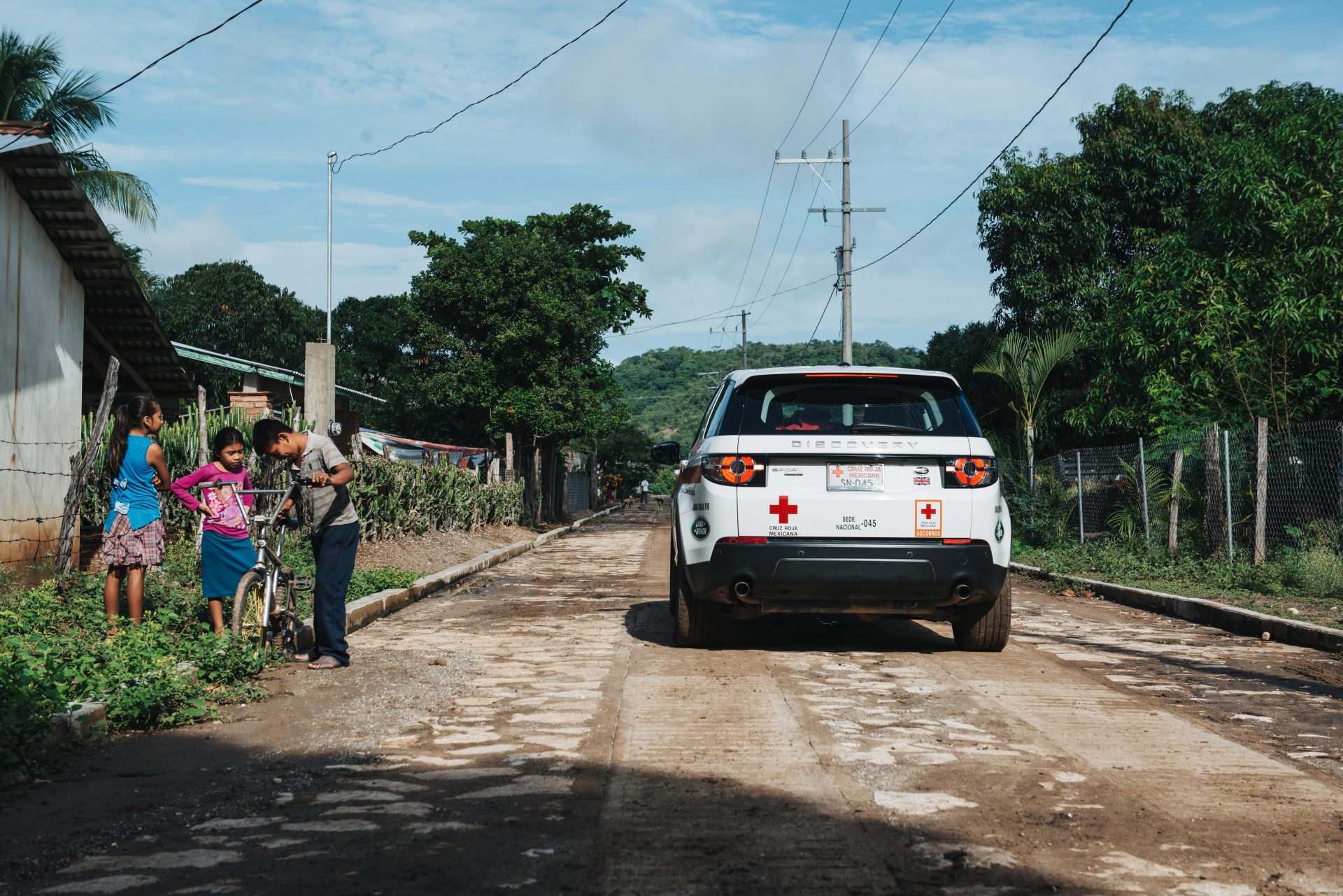 When a natural disaster hits, the devastation left in its wake is unshakeable and unmistakable. For communities in remote areas, that devastation takes on even greater weight, which is why Land Rover and the Red Cross have teamed up to help these individuals prepare for the worst.
Harnessing the capability of their fleet of vehicles to make a difference, Land Rover has partnered with the Red Cross to reach the thousands of individuals in the remote region of Chiapas, Mexico in order to prepare communities that face severe threats in the face of natural disasters. Land Rover currently funds a community preparedness project in Chiapas, Mexico and the Mexican Red Cross has travelled over 23,000 miles in order to reach these isolated communities.
And this need for support and relief is just the beginning.
The 2018 World Disaster Report estimates that 134 million people across the globe will need humanitarian assistance this year alone, but environmental hazards, limited infrastructure, and various conflicts make it incredibly difficult to reach and provide help in those locations and communities where it's truly needed.
In light of these eye-opening figures from the World Disaster Report, Land Rover and the Red Cross crafted a film about both the realities of natural disasters and the work that's being done for disaster relief, response, and readiness.
The work that Land Rover and the Mexican Red Cross do that is illuminated in the film is a subject and cause all of us at The Lift fully support. From scenes of destruction to shots of uplifting heroics and relief, "Capability for a Cause" is a reminder that the power to do good exists within us all.