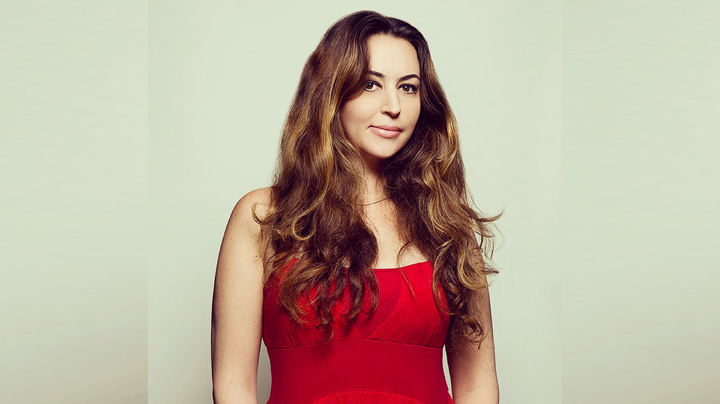 Whether it's a thrilling sports spot or a cinematic project that spans the city, we love getting the chance to work with our friends at PRETTYIRD. Coming off of exciting events at Ciclope and the Bacardi project, we sat down with Ali Brown—the Vice President and Executive Producer of PRETTYBIRD—to hear more about her career, creative approach, and so much more.
From feature films to advertising spots, how has your multi-faceted creative career shaped your current outlook and approach?
I think that what I was once afraid was a liability, walking those different worlds, is now a strength that the industry is moving into the direction of content regardless of distribution outlet. I think it is helping me keep an open mind when it comes to approach projects and in terms of outlook—it makes me excited to finally have the opportunity to put those varied skill sets to work.
What advice would you give to a young woman starting out in the industry?
Do not be defined by your gender. Don't let it hold you back or be the reason you advance. Just be true to who you are and know that you are needed in whatever room you enter. The industry needs your voice, your perspective, your experiences to continually evolve and improve. It's a great time to be a young woman in this business. There is an actual desire and push to be more inclusive as an industry and that means your voice has the ability to be heard in a way that hasn't existed in the past. Use it.
What do you love the most about your job?
Getting to work with incredibly creative people. Every second of that. The energy, the passion, the stress, the wins, the losses. Doing it with people you admire and respect is what fuels my passion and I'm fortunate to be surrounded by the best.
The production landscape is constantly evolving. What excites you about the future of production?
The fact that it's going to become agnostic. All of the players in the industry will be creating, producing and inventing. I think it's scary to people at the moment because they are so accustomed to their specific territory on the playground, but the notion of us becoming creative studios where we are all playgrounds and it is the brand that you've developed that has relevance and signifies taste beyond a single service you provide or person you represent. That's exciting.
How has Prettybird evolved since you first joined the team?
I don't think we've evolved, I think we are constantly evolving. We are an object constantly in motion. Of course you can point to size of a company as growth, but I think we've always looked at ourselves as a living breathing thing that has to continually push ahead out of our comfort zone to stay ahead.
Whether it's working with huge budget, collaborating with an inspiring director, or capturing a powerful narrative, what factors would come into play for your dream production project?
A story that has the ability to change the world through its message without anyone knowing they are being taught. Told by a person whose wisdom through experience and brilliance through creativity is unparalleled. And that's seen by so many people that it transcends a one off viewing experience into moving the needle in culture and society. Easy, right?
Now let's shift to your work on the recent Bacardi spots. How did the creative team work to infuse a level of authenticity and personality that's true to Bacardi throughout the shoot?
The creative team on this one was incredible in that we had brilliant agency creatives who had deep connections and insight about their client. A client who also had incredible creative instincts to know how to balance the truth of their brand with the desire to entertain and move people. A group of creative producers who pushed to support the visions of all involved to bring them to life despite tough realities of production. A DP and a production designer who are masters of their craft and painstakingly looked at each detail to make sure it felt true to what the actual environment would be. And two directors who could lead that boat full of incredible people and know exactly where to take it. It was each person being the best in class in their various roles staying vigilant about preserving the integrity of the brand through their role and their craft.
What was it like working with two different directors? How did you juggle and bring together their different perspectives?
Paul and Michael B. worked together beautifully and each contributed to the film individually but also as a team. Without simply sharing one POV, their thoughts and instincts complimented each other and it was incredible to be a part of that. We have so many teams on our roster that we are used to that balance and really so much of it is the personalities of the directors themselves. Both Paul and Mike are incredible people so it was a pleasure.