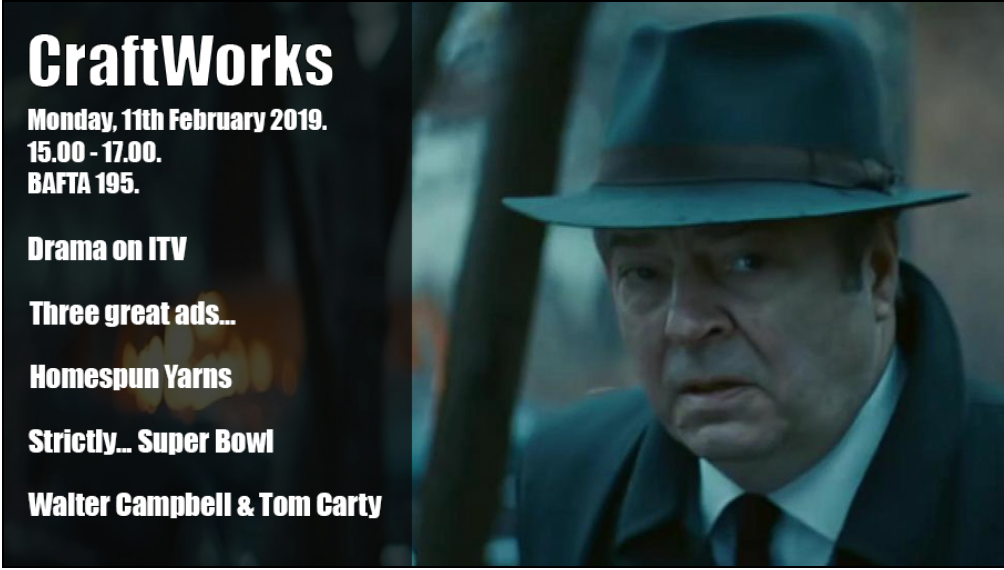 We've got some exciting news for any and all creatives in London: CraftWorks, a showcase for individuals in commercial production, is relaunching next week with its kick-off event in London.
The entire CraftWorks program will consist of a set of curated events focused around discussions and interviews with agency creatives and production teams. Whether it is a notable Super Bowl commercial or an innovative short film, the featured guests will share the stories, challenges, and processes behind their latest work.
The Lift is a global sponsor alongside 2AM, 24/7, Electric Theatre Collective, Goldstein Music, LS Productions, Stitch, and the APA, and we couldn't be more thrilled to play a role in bringing this outlet of creativity and opportunity to the industry. Led by David Reviews' editor, Jason Stone, CraftWorks will consist of four London shows as well as guest panels at Ciclope Festival (Mexico, LA, Berlin), BFI London Comedy Festival, and the Focus Production Show.
Jason Stone also shared his thoughts on the exciting program:
"We're really pleased that our new sponsors will allow CRAFTWORKS to continue. We know the sessions play a unique communications role championing the superb creative talent within our business and we're looking to our production community to fully support it".
We have the chance to work closely with industry leaders all around the world, and CraftWorks is yet another avenue of creative exploration and amplification for all of us here at The Lift. Creation sees no bounds, and CraftWorks is a true encapsulation of that ethos.
The first London event will be held February 11th (Monday) at BAFTA 195, and you can learn more about CraftWorks here!