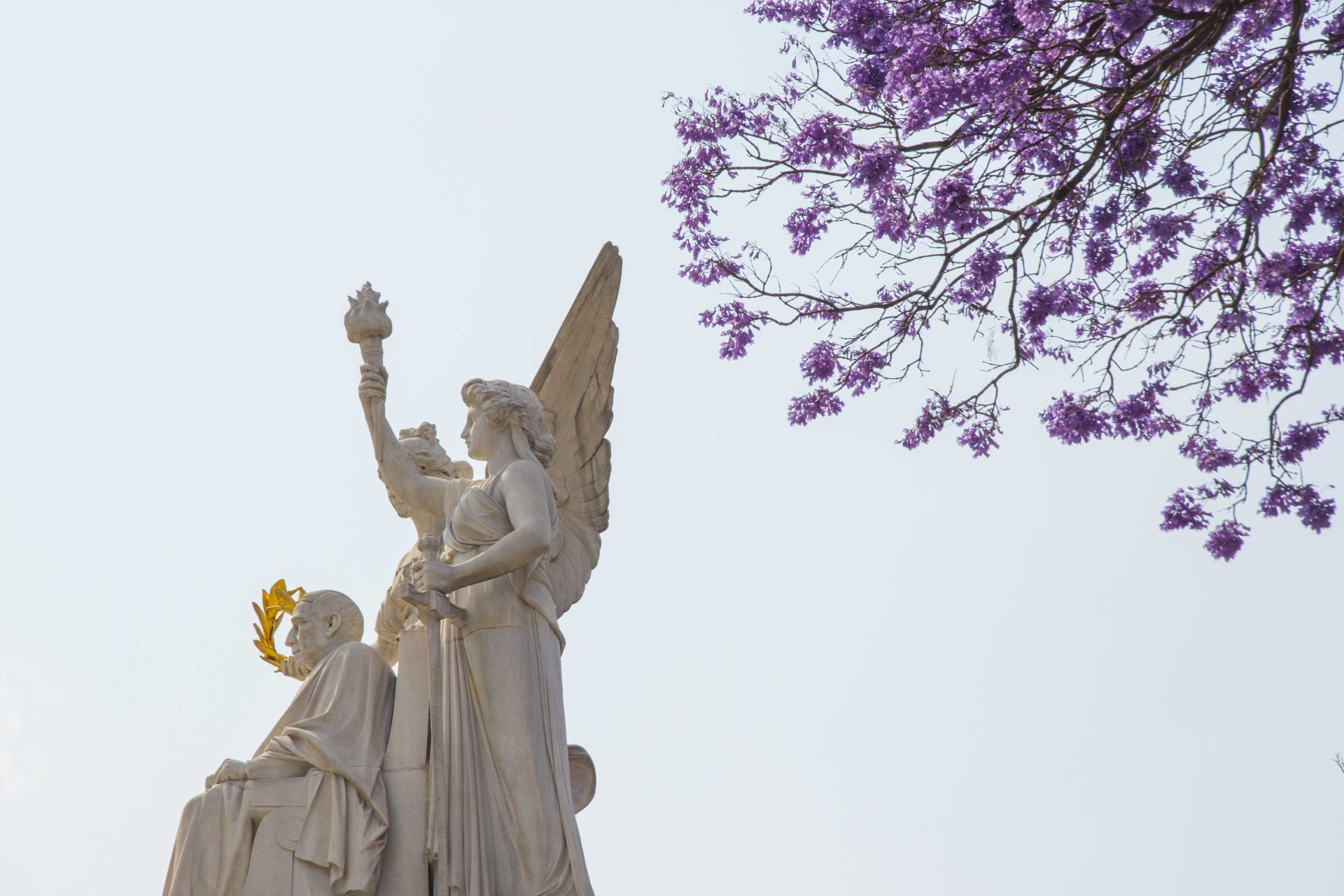 Spring is in the air in Mexico City, which means one thing: Jacarandás are in full bloom and the city is full of color.
The eye-catching purple flowers that come from Jacarandá trees are not only a symbol of the shift in season; they're also a prime example of the endless amount of natural beauty that makes up Mexico City. Jacarandás were introduced to Mexico in 1896 thanks to a Japanese immigrant named Tatsugoro Matsumoto. Working his gardening magic across the city, Matsumoto oversaw the design of many forests and gardens, specifically those located at the historic Chapultepac Castle in Mexico City.
When it comes to our work at The Lift, Jacarandás have the power to add a pop of personality and vibrancy to productions. In fact, you've probably seen Jacarandás (or at least their springtime locations) make an appearance in some of the spots we've worked on. Our recent work for the Nintendo Switch spot was shot in Alameda Central, which is sprinkled with the purple flowers. Calles Roma and Condesa were the locations used for the latest Etsy campaign as well as a project for Levi's titled "Beautiful Morning," which feels like a perfect name for a spot shot amongst such beauty. Looking for another spot to check out? We shot this Timberland spot in Parque Mexico, which plays host to countless Jacarandás.
For those who can't make it out to our wonderful city, be sure to click through some of the stunning images below to completely immerse yourself in the wonder of springtime in Mexico City.