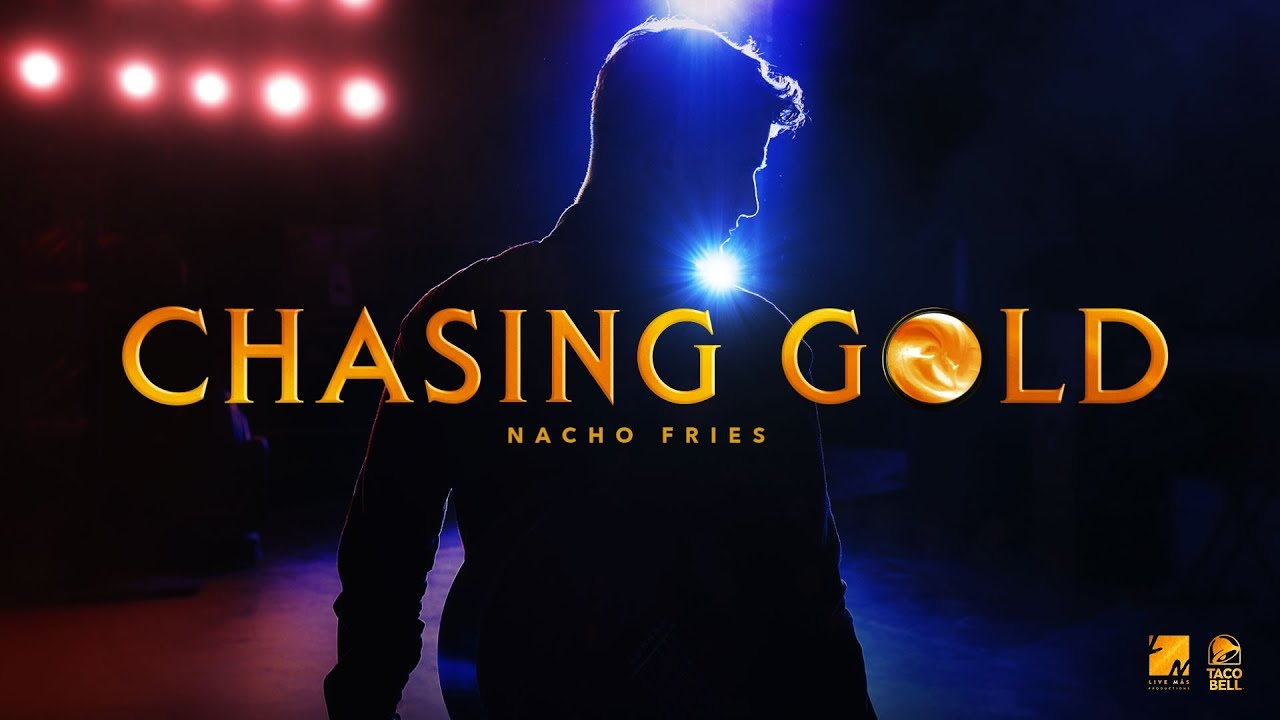 There comes a time in everyone's life when you come to the devastating realization that nothing lasts forever. Not even Taco Bell's Nacho Fries.
Eager to highlight the beloved Nacho Fries making it back onto the menu, the Mexican fast food chain released "Chasing Gold," which takes viewers on a musical journey filled with a pop soundtrack, a tale of a singer-songwriter's rise to fame, and a whole lot of Nacho Fries.
Starring Emmy-winning actor Darren Criss, "Chasing Gold" tells the story of Zack Collins (Criss) who skyrockets to fame thanks to his heartfelt anthem centered around his favorite muse: Nacho Fries. But it all comes crashing down once he realizes that his beloved Nacho Fries are only around for a limited time.
From electric concert scenes to shots of parties marked by madness, we worked to execute across every creative and logistical facet that the spot required.
It would be a complete understatement to say we simply liked working on this project—we had a complete blast bringing the large-scale production to life. Fuad Abed worked with Neighborhood Watch and director Jeremy Saulnier to ensure that the unique vision and voice of the Taco Bell spot came together with precision.
Anchored by an admittedly catchy tune sung by the multi-talented Criss, the spot blends artistic mediums to deliver an unforgettable experience. Listen to the soundtrack and check out some behind the scenes moments here!