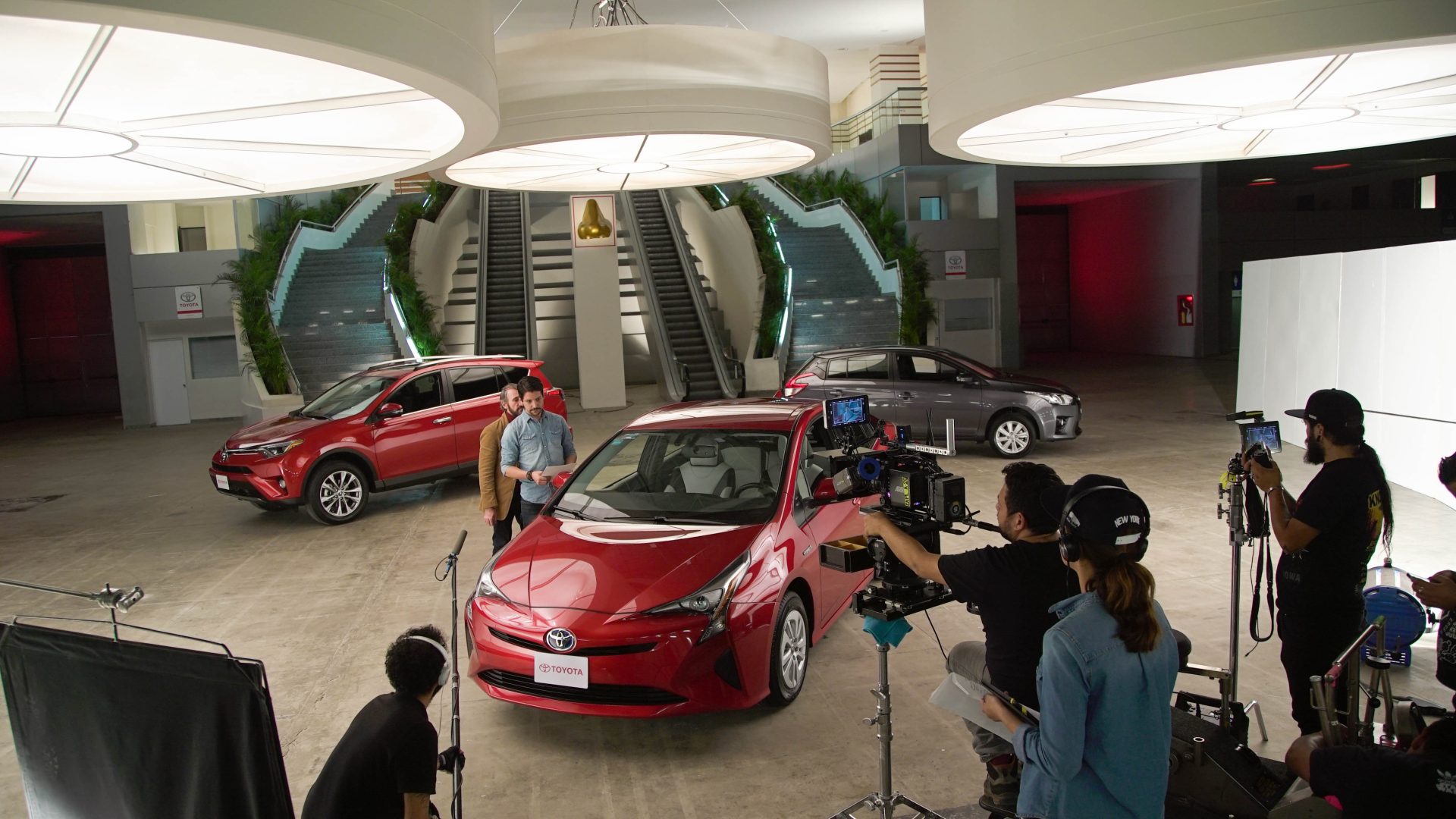 Filip Nilsson's recent feature in 1.4 shed some light on his creative process and celebrated his various projects—some of which we've had the pleasure of collaborating on!
Our most recent project together was a spot for Toyota, which we shot in a studio here in Mexico City. As you can see in the behind-the-scenes images, below, the shoot was an incredible time for all, bringing together the minds of Filip, Tobias Bergman, and the team at La Doblevida.
We asked Filip a few questions around what he thinks makes Mexico City a special place to create. Spoiler: he loves the food here.
You've worked on numerous projects with The Lift. What's your favorite part about working with the team in Mexico City?
Since my first visit 2005, it has a special place in my heart. Despite the top-notch crew and the professionalism, it also has a soul that is very unique.
What do you enjoy most about shooting in Mexico?
Four things, all of which are hard to find in Sweden: Huitlacoche, Torta, Chapultepec, and the video assist crew, which is the best in the world.
You have a few on-going collaborations with brands. What is the most important thing that goes in to building and maintaining solid and creative collaborations?
Trust.
Humor is a large component of your work. What power does humor have over other creative storytelling elements?
A good laugh works everywhere in the world. It unites people.