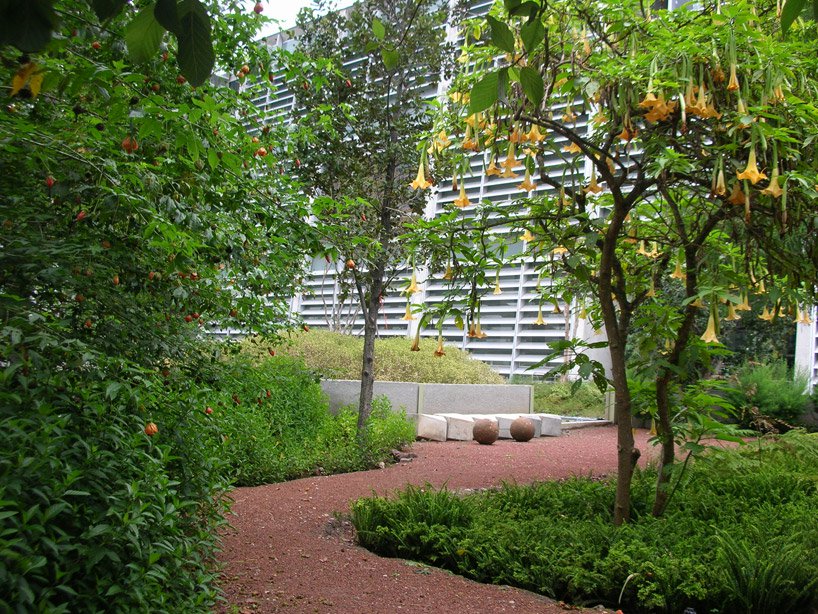 Sometimes reality is so astonishing that it almost feels like fiction. One step inside Vasconcelos Library will do that to you.
Designed by Alberto Kalach and holding more than 470,000 books, Mexico City's very own mega-library is a marvel and a total must-see. With transparent walls, levels of seemingly never-ending bookshelves, and mismatched floors, the library brings both whimsy and intellect into one place. But it doesn't end with the books. In fact, that's just the beginning.
From the enormous white whale skeleton by the world-renowned Mexican artist Gabriel Orozco to the botanical gardens outside that boast idyllic scenery, there's so much to discover both inside and out of the library's walls.
Both a bookworm's paradise and a thrilling architectural wonder, Vasconcelos Library is one of our favorite treasures in the city and the perfect spot to check out when you need a break from shooting.