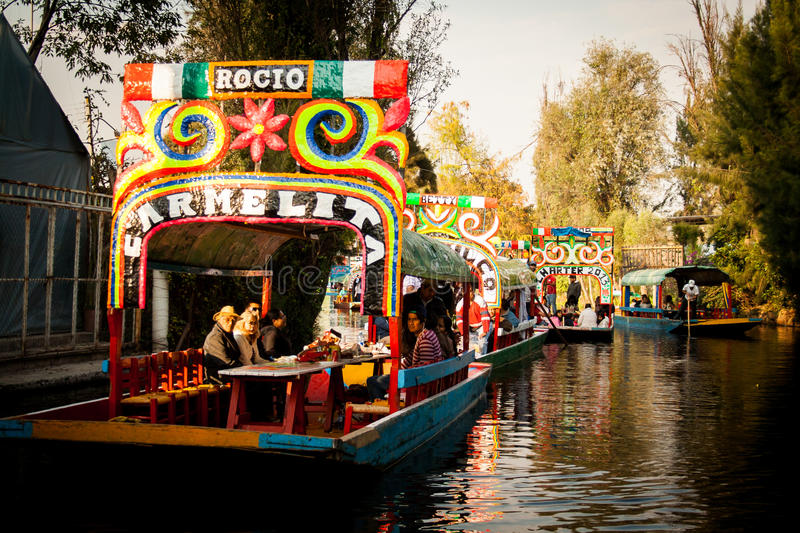 Mexico is full of wonders—that much is certain. One that we return to time and time again? The UNESCO World Heritage Site of Xochimilco, which is composed of an entrancing canal system that gives way to floating gardens. Italy has the Venice canals. We have the beautiful Floating Gardens of Xochimilco.
Located just forty minutes south of Mexico City, the Floating Gardens of Xochimilco are truly a sight to be seen. The intricate canals that go on for miles were built during the pre-Hispanic era, serving as a physical reminder of the rich history that constantly surrounds us.
Visitors can hop on the canal boats, called trajineras, and cruise along the water to the exhilarating sounds of mariachi music while sipping on pulque—a beverage that dates back to the days of Mesoamerica and is a must-try and a perfect accompaniment to a water-centric adventure.
During the ride you'll find different features that compliment the "floaty" experience, such as the "Isla de las Muñecas" (Doll's Island), greenhouses with beautiful and exotic plants, and a colorful environment that represents the Mexican folklore. Mariachi Trajineras may be spotted too, serving as perfect company for a tequila or mezcal tasting.
Whether we're taking a break between shoots or simply need a daytime getaway, a day spent at the Floating Gardens is like a day spent within a postcard—it's beauty and photogenic qualities shining through at any moment.