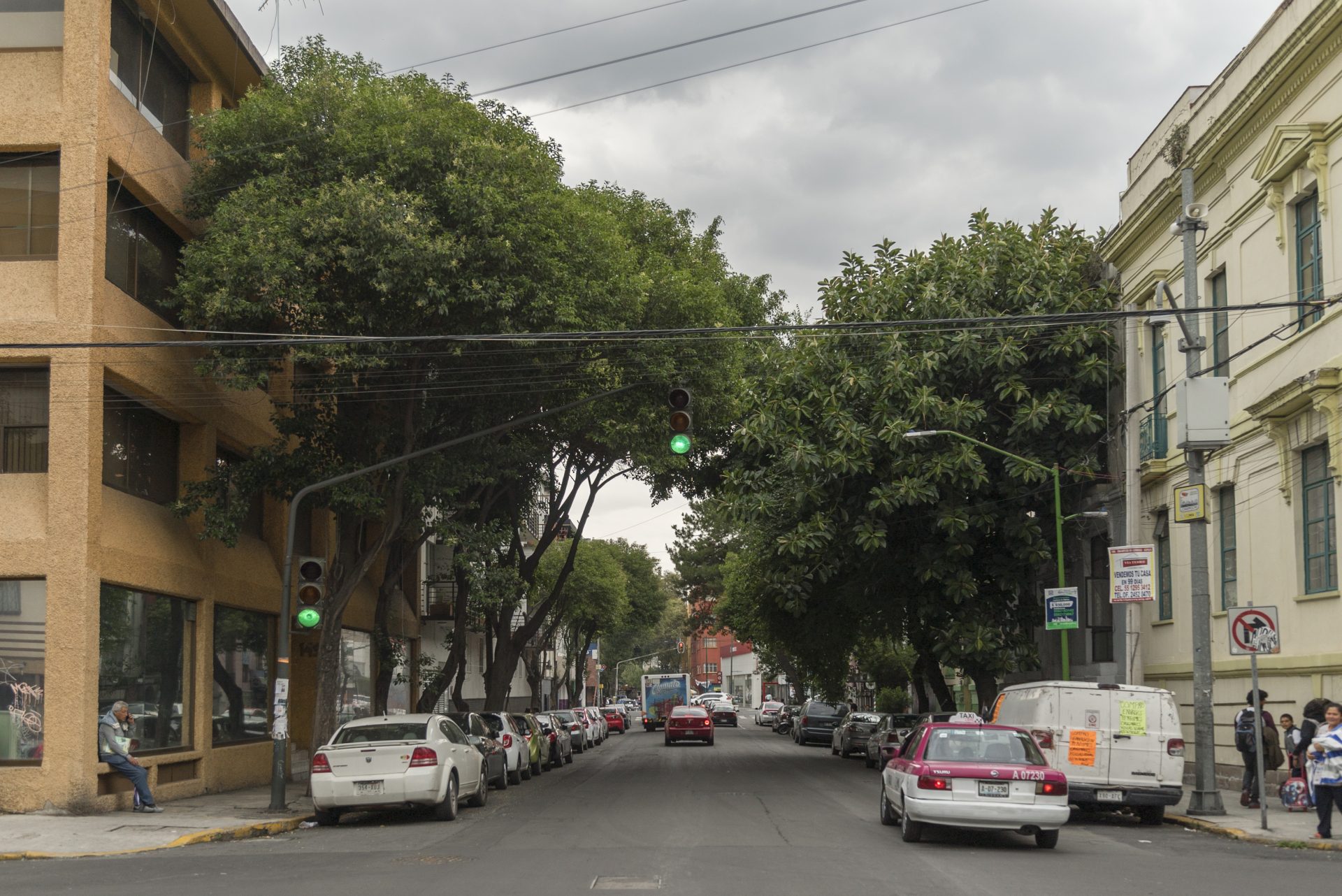 Mexico City is a cultural wonder with endless opportunities for exploration, especially when it comes to finding a location for a shoot. Every inch of the city and the surrounding areas offer up unique pockets of creativity, and we love getting the chance to share the wonders of different neighbourhoods with our collaborators.
The historic neighborhood of San Rafael is a prime example of the colorful locations that are all around. One of the most iconic neighborhoods in Mexico City, San Rafael is a melting pot of time periods and cultures, a quality that becomes evident from the moment you walk the streets—there are homes built during Porfirian times, arabesque structures, buildings by Luis Barragán, Art Deco and modernist buildings from the 40's and 50's, as well as numerous restaurants, galleries, entertainment centers, and large mansions that are relics of the past.
We love shooting in San Rafael; taking full advantage of the beautiful blend of architectural styles and the creative energy that pulses throughout. Whether we are on location or simply exploring the neighborhood, there's so much discover, which is why we rounded up some of our favorite spots in the area.
Galeria SQ73: A former squash gym, the gallery and cultural space reflects the essence of the neighborhood that houses it, bringing together essential elements of both diversity and warmth. The three squash courts that made up the gym are now two rehearsal rooms and a photography forum, where you can still see the marks left by the racquetball balls. The multicultural space has a true vintage spirit that we can't get enough of.
Museo Experimental el Eco: This museum is the ultimate meeting place for the arts, offering up countless modes of artistic expression and opportunities to explore and develop cultural knowledge. With an emphasis on the power of experimentation, emotion, and interdisciplinary thinking, the space is continually inspired by its unique architecture and the diverse conceptual interests of its founder, Mathias Goeritz.
Casa Maauad: One of our favorite and frequent spots to shoot projects, Casa Maauad is committed to residential programs for both international and local artists and curators. Founded in 2010 by Mexican artist Anuar Maauad, the space is a non-profit, production-based, residency program that hosts a different artist each month, providing a space for them to live and create. Each room is decorated with pieces and objects that were donated by the inhabitants, which gives each room a specific vibe of distinct artistic charge.
Take in the wonders of San Rafael by clicking through the images below!