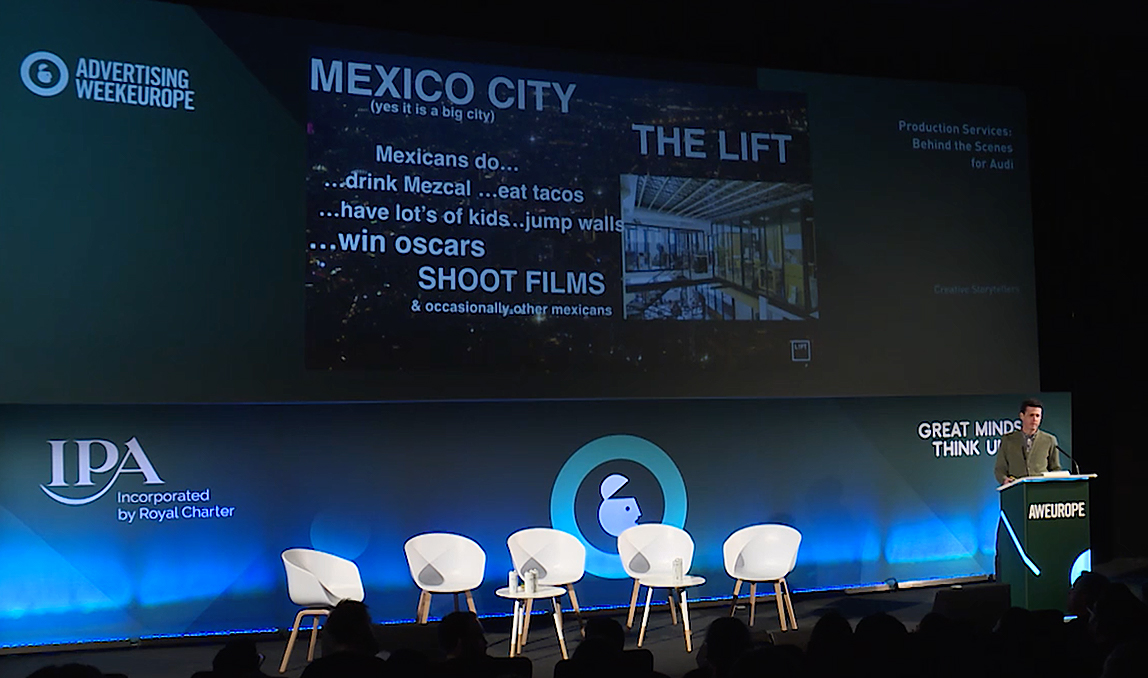 Last week, The Lift's Founding Partner and Managing Director, Avelino Rodriguez, took to the stage in London for Advertising Week Europe.
With years of production experience, there are numerous projects to choose from that highlight The Lift's tenacity and longevity within the production sphere; and Avelino decided to focus the presentation on one of The Lift's longtime collaborators—Martin de Thurah—and the recent Audi spot, "Final Breath," that we worked on earlier this year with Epoch Films.
Giving the audience a behind-the-scenes look at this magnificent shoot, Avelino spoke about the creative synergy and logistical planning required to craft such an imaginative spot. From the 120 person local crew to the twenty unscripted scenes that made every moment an exciting challenge, the Audi spot is just one example of what it takes to cultivate and sustain a great creative collaboration such as ours with de Thurah.
"We are not defined by being a 'Service Company,' but rather by being a partner that empowers creativity," Avelino said. When you trust one another and believe in the talent you have all around you, there's no limit to what's possible.
Be sure to watch the full presentation, here!