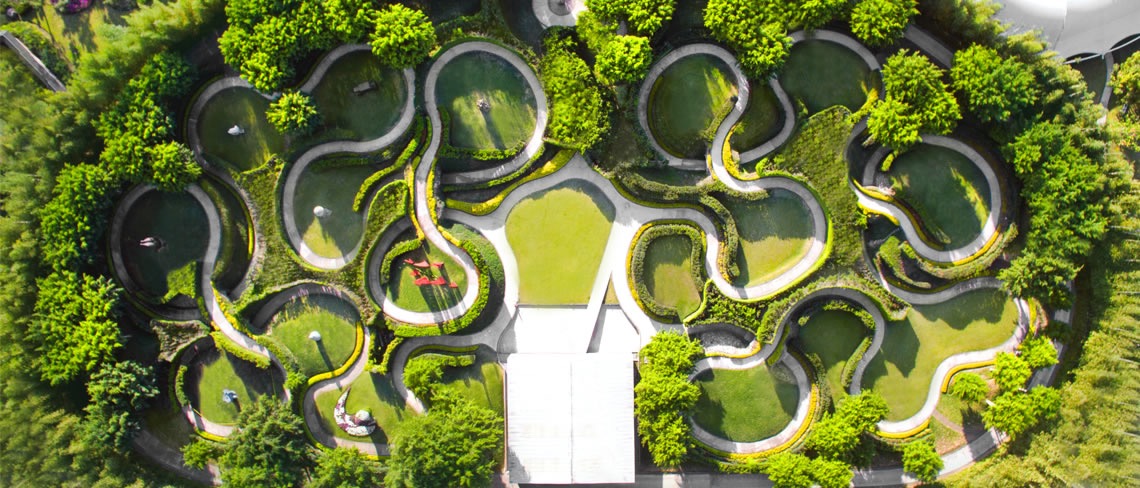 If Mother Nature ever opened an amusement park dedicated to her doings, we're fairly certain it would be just like Jardines de México.
Boasting seven thematic gardens, a restaurant, an art gallery, and offerings that span everything from gardening classes to exhilirating events, one visit to Jardines de México and your mind will truly be blown.
As the largest garden facility in the world, it's the optimal space to hone in on the power of nature and get inspired.
The massive facilities make it so that you can spend an entire day just getting lost in nature. Not convinced? Just check out these garden names: Fan of Flowers, Garden Four Springs, Italian Style Garden, Japanese Style Garden, Garden of Cactaceae, Tropical Garden, and Labyrinth of the Senses. Intrigued? So are we. Scroll through some of our favorite images, below!