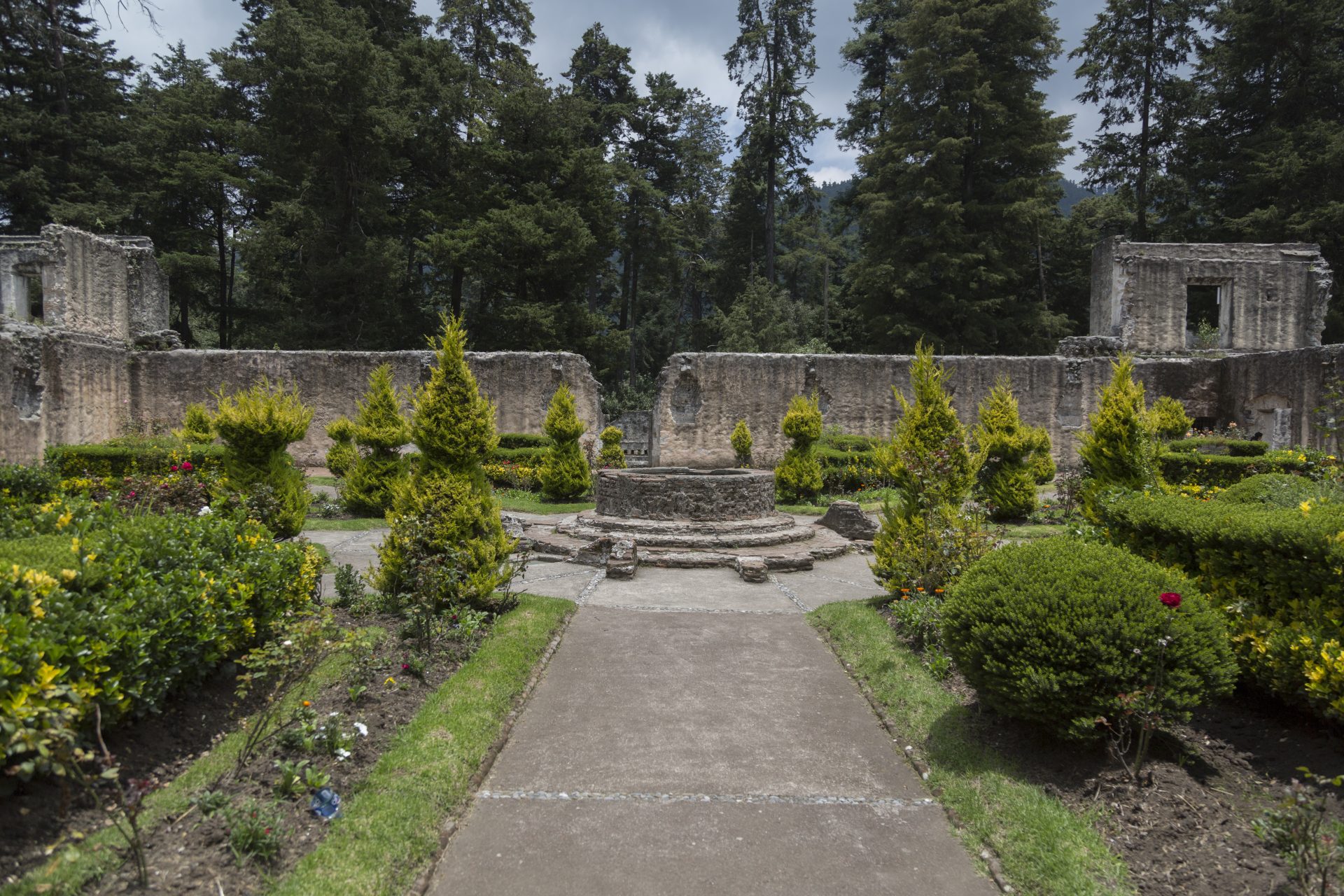 Part of what makes Mexico City so enticing is actually what exists outside of the city. From miles of trees to peaks and valleys of greenery, our national parks and forests boast something for everyone.
Narrowing down our list of favorites meant choosing parks that fit into one simple criteria: they're all located close to the city. It's a fact our clients love—no long drives or travel days to reach some natural scenery that simultaneously uplifts and inspires.
PARQUE NACIONAL CUMBRES DEL AJUSCO
Covering a sprawling 3,900 meters, the protected area that makes up Ajusco can be appreciated from almost any spot in the city. Offering up the quintessential experience within nature, the park also brings the ultimate pack of adventure. From paintball, alpinism, motocross, and mountain biking—get in touch with your inner thrill-seeker here. When you're done with the adventuring, simple strolls are sure to produce run-ins with the different species that roam around and the countless types of tress that call Ajusco home.
PARQUE INSURGENTE MIGUEL HIDALGO Y COSTILLA (LA MARQUESA)
Exploring La Marquesa is a complete thrill. With 1,760 hectares of lush greenery, it's the optimal spot for recreational activities of all kinds. Another plus? The array of trees bring an incredible environmental bonus. Enjoy some horseback riding, rent four-wheelers and go for a spin, mountain bike amongst the trees, and get some mountaineering and camping in. Be sure to stop by the restaurants that feature delightful Mexican dishes and the spots that sell pulque and maguey worms—a true adventurous treat.
PARQUE NACIONAL LOS DINAMOS
This protected area has an extension of 2,429 hectares of forest—that's enough space to wander and explore for eternity. With a web of ecotourist paths that enable visitors to navigate the park across a total of 26 kilometers, there's no lack of space for any and all to enjoy. The paths offer up the optimal route to bike and horseback ride, while the rest of the environment has spots to bike, climb, zip line, rappel, and fish. From waterfalls and rivers to boulders and beyond, it's an outdoor playground. Not into the activities? There are plenty of small businesses in the surrounding areas where one can enjoy mushroom soup and quesadillas or even buy pulque.
PARQUE NACIONAL DESIERTO DE LOS LEONES
Desierto de los Leones is a forest conveniently located just south of the city. The forest is a wonderful space with bountiful vegetation, and even includes a little river and a few small businesses that color the entire experience from beginning to end. With 1,500 hectares that play host to several cultural and artistic celebrations, and there are even sporting competitions and spaces to workout in and around the park.