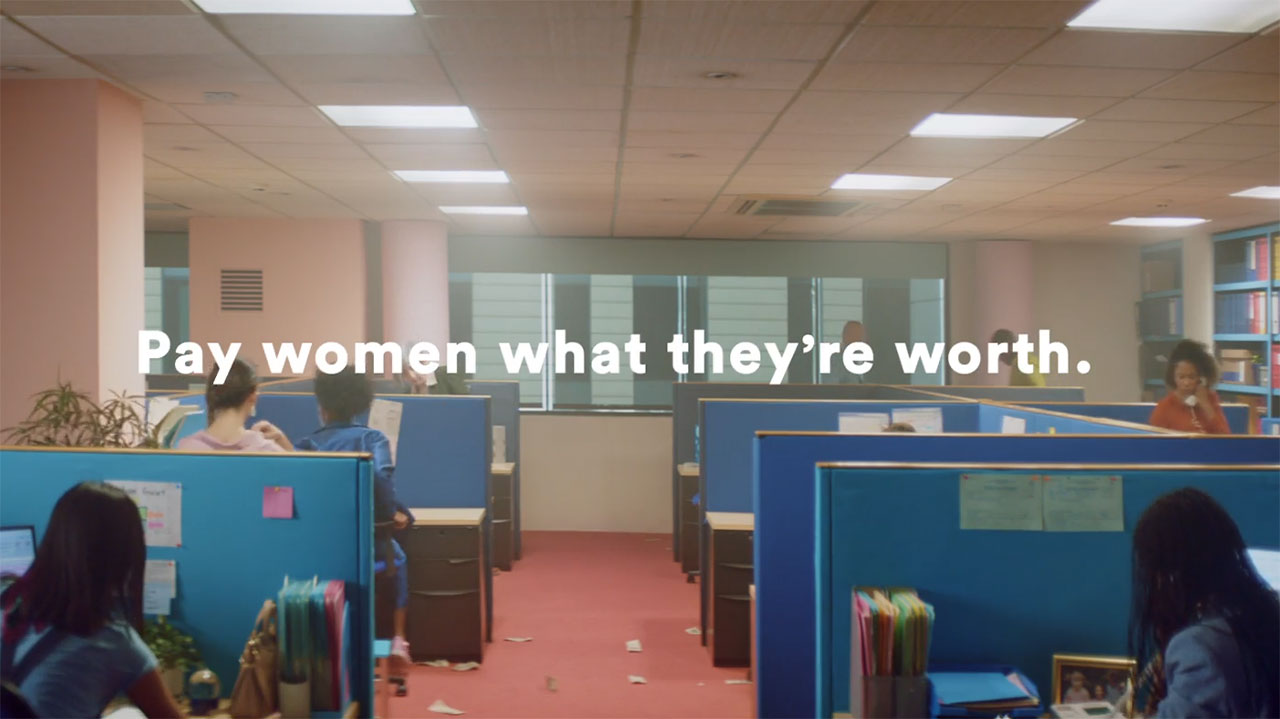 Secret Deodorant has many superpowers to aid in any woman's quest to keep smelling fresh, feeling confident, and ready to tackle any challenge. Secret has been supporting women in the workplace and beyond for years, so it seems only fitting that up next on their list of superhero adventures is fighting to end the gender pay gap.
Determined to close the gender pay gap in our lifetime, Secret's "I'd Rather Get Paid" shines a light on the multitude of ways in which women are supported within society, pointing one major missing piece: equal pay.
The film comes in the form of a two-minute musical number. Throughout the song and dance, the film acknowledges the positive strides society has made in terms of gender equality while pushing for a future that truly treats women as equals in the workplace.
Directed by Raine Allen-Miller and featuring Samira Wiley, Catt Sadler, Sophia Bush, Abby Wambach, Swin Cash, Claire Wasserman, Ashley Louise, and Rinny Perkins, the spot is part of a larger campaign centered on the conversation around closing the gender wage gap.
Film is a powerful medium that can be used to incite change, and working on this project was a prime example of just how powerful it can be.